IBM 1401: A User's Manual, A Beautiful and Haunting Orchestral Score
This last Saturday I went to the Computer History Museum and Christmas caroled with a PDP-1 generating music: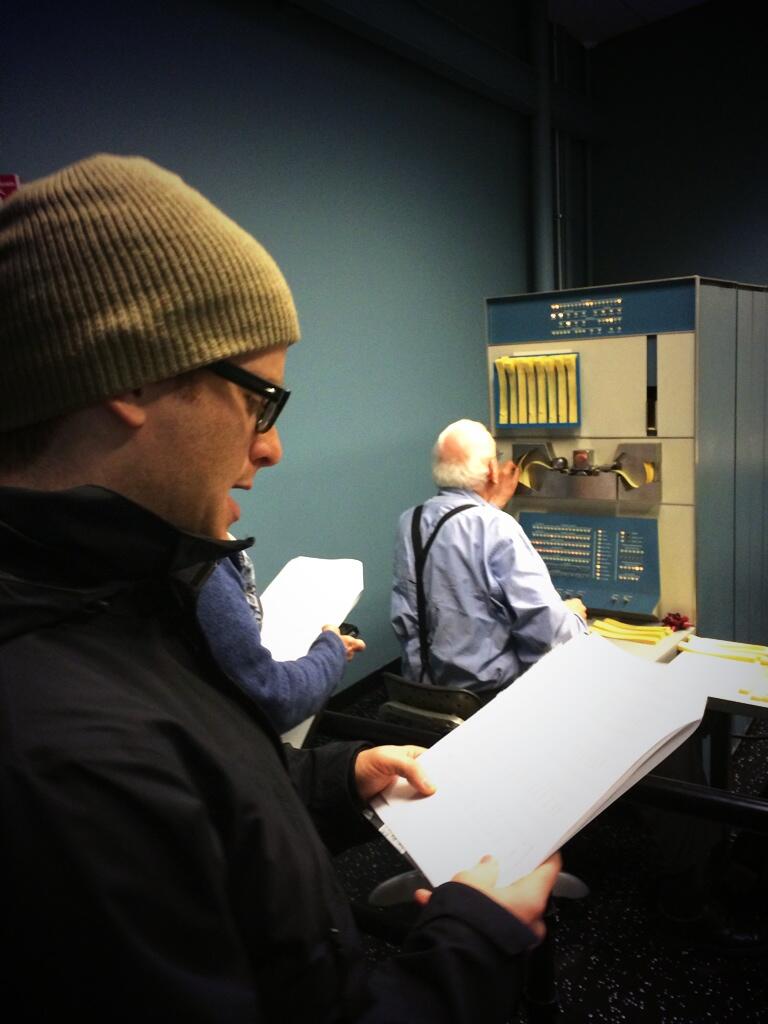 It was deliciously geeky.
I also saw a fully restored IBM 1401 computer running at the Computer History Museum, from 1959, the first real business computer:
The idea of (very) old computers producing music led me to stumble on "IBM 1401: A User's Manual", an absolutely haunting and beautiful orchestral piece written by Jóhann Jóhannsson:
The result is beautiful and poignant. Dedicating your life to computer science is somewhat like crafting exquisite existential sandcastles on the edge of the ocean; you know that eventually the waves will ride up and wash away your work, making way for the next thing. Somehow I feel this music captures that sense.
Listen to it yourself on iTunes.
Subscribe to my RSS feed and follow me on Twitter to stay up to date on new posts.
Please note that this is my personal blog — the views expressed on these pages are mine alone and not those of my employer.
Back to Codinginparadise.org