Learn about the Little-Known iPad-like Device from the 1980s That Inspired Hypercard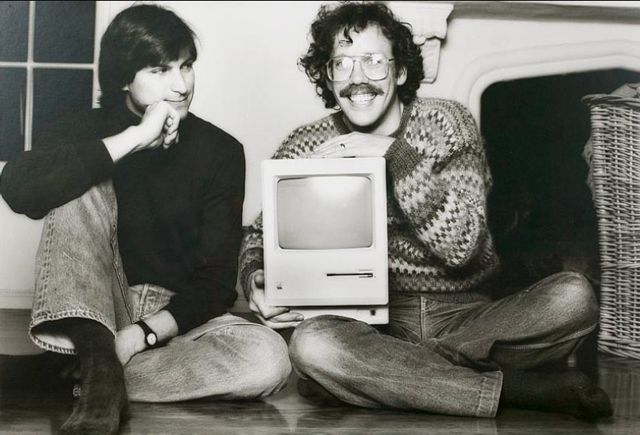 Interesting, just stumbled on this; evidently the ground-breaking HyperCard software that the amazing Bill Atkinson created had earlier roots in an iPad-like device that would emulate books at a closer level in the early 1980s, named the Magic Slate:
There's not much information on what this Magic Slate device was. There's another reference in the classic HyperCard book The Complete HyperCard Handbook (1987) with an interview with Bill Atkinson, written BTW by the early JavaScript pioneer Danny Goodman:
The final reference to the Magic Slate I can find is from a Wired magazine article by the ever great Steven Levy, in only the tenth issue of Wired magazine in 1994. The article is titled Bill and Andy's Excellent Adventure II and focuses on the ill-fated General Magic appliance:
I reached out to Bill to ask him if he had any more details on the Magic Slate; this is what he said over email:
It's too bad that the iPad, which is the actual instantiation of the Magic Slate more than 25 years later, still doesn't have something like HyperCard, which would truly empower everyone to create interactive content and software.
Subscribe to my RSS feed and follow me on Twitter to stay up to date on new posts.
Please note that this is my personal blog — the views expressed on these pages are mine alone and not those of my employer.
Back to Codinginparadise.org