Friday, October 29, 2004
DayPop for the Video Sphere
I just stumbled across something really cool called
Viral Videos
over on
iFilm
. What they've done is crawled through the net to find the most talked about videos, updated constantly. It's basicly a
Daypop
/
blogdex
for the video sphere: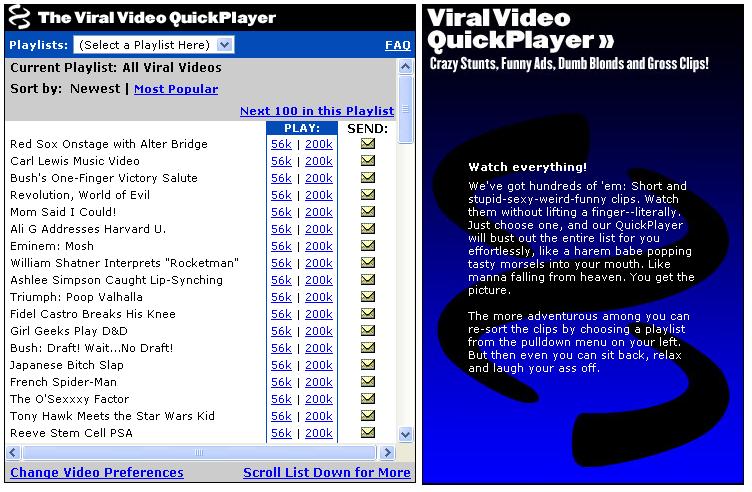 It's
extremely
addictive; watch out.
Comments:
I've discovered you can actually save these movies too if you like... by stopping right after one plays, you can do a quick search on your system for files larger than 500kb, created today ... I use quicktime and they are saving without extension but don't be fooled. You can just add a .mov and watch it locally if you like as well.
Post a Comment
Links to this post:
<< Home
Subscribe to Posts [Atom]